mclusky
formed in 1998 in Cardiff, Wales.
Andy Falkous (vocals) and Mat Harding (drums).

without msg i am nothing
Edinburgh's
Nectarine no. 9
came about in 1993. Led by Davy Henderson (vocals/guitar), he is joined by guitarists Simon Smeeton and Todd Thompson, drummer Ian Holford and bassist John Thompson.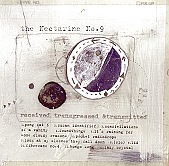 susan identifier
- I love this track.
mp3s courtesy of Beggars Group,usa