Okkervil River
is an actual body of water near St. Petersburg in Russia. Also the actual name of a four piece band based in Austin, Texas(they named the band after a short story by the Russian writer Tatyana Tolstaya).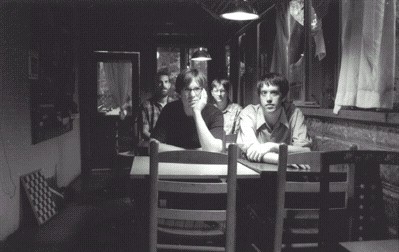 This is a band who conjure up ominous moods, forboding impressions, and upbeat melodies all within the same song. Led by singer/songwriter Will Sheff, the band, with an overabundance of talent, also has the unique 'lyrical' talents of Sheff who has penned lines like
'...the mind turns an itch into a bruise...'
from...
The War Criminal Rises and Speaks.
courtesy of jagjaguwar.com
-------------------------------------------------------------------------------------
kansas city
courtesy jound.com